Respiratory Therapist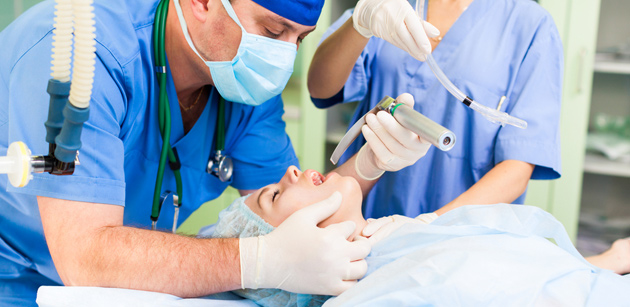 CEGEP

Min. 25,39 $ / h
Max. 39,40 $ / h
Description and Responsibilities
Respiratory therapists provide cardiorespiratory system care. They work in emergency situations (cardiac or respiratory arrest, emergency trauma) and in the treatment of respiratory diseases such as asthma, emphysema and cystic fibrosis. They work to maintain, restore or assist airway function through the use of respirators or other oxygenation apparatus or by the administration of drugs via the respiratory tract.
Respiratory therapists work in various hospital units, including in the emergency room, intensive care, neonatology and respiratory physiology. They assist the anesthesiologist in the operating room to monitor the patient's vital functions and ensure that the apparatus used are working as they should.
Respiratory therapists also work with doctors on the diagnostic evaluation of respiratory disorders and the assessment of the cardiorespiratory condition of patients before, during and after treatment. They can also be part of an outpatient healthcare team (CLSC, etc.) and provide home care and respiratory rehabilitation to people suffering from cardiorespiratory diseases.
Education and Training Requirements
Respiratory therapy

programs are offered in several regions in Québec.
Required Interests, Skills and Personality Type
Must be a good communicator and listener
Must be responsible and organized
Must enjoy physical work and handling (medical) instruments
Must enjoy working in a team with colleagues and other professionals
Must have ability to synthesize information
Must have excellent initiative and be able to work autonomously
Must know how to observe and analyze situations and people
Must love contact with the public
Personality Type (RIASEC)
IRS
I - Prefers studying, understanding and solving problems
R - Prefers practical work and handling tools
S - Prefers to be in contact with people and to help them
Work Environment
Respiratory therapists practice in:
Useful Links