Diagnostic Imaging Technologist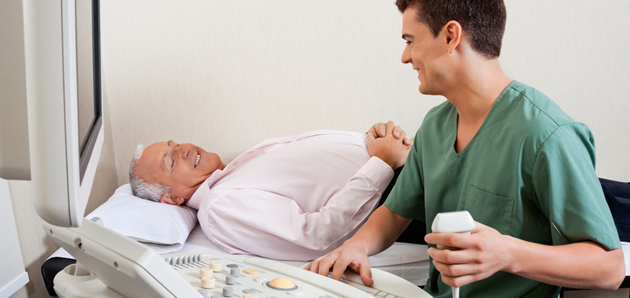 CEGEP

Min. 23,12 $ / h
Max. 33,61 $ / h
Description and Responsibilities
Diagnostic imaging technologists work in 3 distinct areas:
diagnostic radiology
nuclear medicine
radiation oncology
They use techniques designed to produce images for diagnostic purposes such as in the case of diagnostic radiology and nuclear medicine, or that are intended to treat people with cancer, such as in the case of radiation oncology.
Diagnostic imaging technologists perform x-ray and specific radiodiagnostic exams (angiography, ultrasound, magnetic resonance imaging…) used to produce anatomical images that show the functioning of different parts of the body to provide radiologists data and images that enable them to establish a diagnosis. Among other things, they prepare patients for exams and use equipment for producing, capturing and developing anatomical images.
Diagnostic imaging technologists have to master various examination techniques, the functioning of equipment and related protective measures in order to safely produce clear and accurate images of the anatomical structures examined.
Education and Training Requirements
Diagnostic imaging

training programs are offered in several regions in Québec.
Required Interests, Skills and Personality Type
Must be a good communicator and listener
Must be responsible and organized
Must enjoy physical work and handling (medical) instruments
Must enjoy working in a team with colleagues and other professionals
Must have excellent initiative and be able to work autonomously
Personality Type (RIASEC)
IRS
I - Prefers studying, understanding and solving problems
R - Prefers practical work and handling tools
S - Prefers to be in contact with people and to help them
Work Environment
Diagnostic imaging technologists mainly work in hospitals (in French only).
Useful Links