Medical Specialist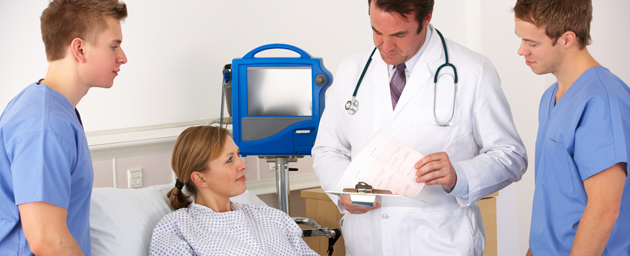 University

Min. 130,00 $ / h
Max. 130,00 $ / h
Description and Responsibilities
Medical specialists provide a range of medical services, including diagnosis, treatment and follow-up. They work with people of all ages to prevent and cure illnesses. To this end, medical specialists examine patients, have tests or analyses performed where needed, make a diagnosis, prescribe drugs or treatments, and provide specialization-specific advice to maintain, improve or restore health.
There are 54 medical specialities. They include:
Medicine: anesthesiology, cardiology, dermatology, endocrinology, gastroenterology, medical genetics, geriatrics, hematology, allergy and clinical immunology, internal medicine, emergency medicine, nephrology, neurology, medical oncology, pediatrics, physical medicine, pulmonology, psychiatry, rheumatology
Surgery: cardiac surgery, general surgery, orthopedic surgery, plastic surgery, neurosurgery, obstetrics and gynecology, ophthalmology, otolaryngology, urology
Radiology: nuclear medicine, diagnostic radiology, radiation oncology
Laboratory: anatomical pathology, medical biochemistry, medical microbiology, and infectious diseases
Education and Training Requirements
Medical specialists hold a medical degree and have completed internships, as well 4 to 6 years of residency in their elected speciality. Specialities offered vary according to medical schools and may include graduate and postdoctoral studies.
Graduate degrees in specialized studies are offered in the following medical schools:
Required Interests, Skills and Personality Type
Must be a good communicator and listener
Must be curious and logical
Must be responsible and organized
Must enjoy physical work and handling (medical) instruments
Must enjoy working in a team with colleagues and other professionals
Must have good summarizing and analytical skills
Must love contact with the public
Personality Type (RIASEC)
ISA
I - Prefers studying, understanding and solving problems
S - Prefers to be in contact with people and to help them
A - Prefers completing creative tasks
Work Environment
Medical specialists mainly work in hospitals (in French only).
Useful Links