Midwife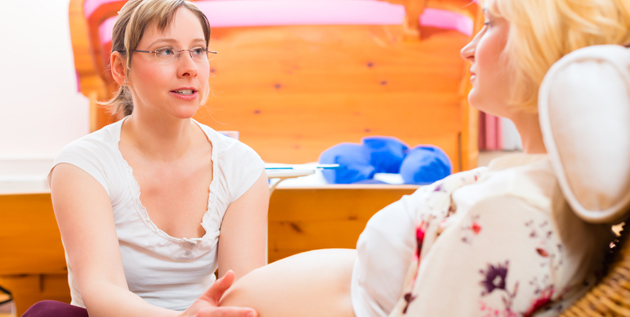 University

Min. 31,62 $ / h
Max. 53,66 $ / h
Description and Responsibilities
Midwives are independent health professionals for whom pregnancy, childbirth and the postpartum period are normal, natural and healthy events. Midwives recognize that mothers have the necessary capacity to give birth and take care of children.
Midwives focus on the needs of childbirth in order to better assist women. They provide continued intervention to ensure comprehensive monitoring before, during and after childbirth. They also provide comprehensive care that takes into account the physical, psychological and social aspects of the uniqueness of childbirth.
Education and Training Requirements
Université du Québec à Trois-Rivières (UQTR) is the only institution in the province to offer a baccalaureate degree in midwifery

(in French only).
Midwives must also keep their knowledge to date through continued training. For instance, they must renew their certification in emergency obstetric and newborn care.
Scholarships in midwifery for certain regional jobs are offered to students under the scholarship program of the ministère de la Santé et des Services sociaux. For more information, see Bourses pour études en pratique sage-femme pour certaines régions visées page (in French only).
Required Interests, Skills and Personality Type
Must be a good communicator and listener
Must be responsible and organized
Must enjoy physical work and handling (medical) instruments
Must have excellent initiative and be able to work autonomously
Must have good summarizing and analytical skills
Must love contact with the public
Personality Type (RIASEC)
IES
I - Prefers studying, understanding and solving problems
E - Prefers supervising, making decisions and managing, influencing and persuading others
S - Prefers to be in contact with people and to help them
Work Environment
Midwifery services are provided in local community services centres (CLSCs) (in French only) authorized to run a birthing centre.
Useful Links