Biomedical Engineering Technician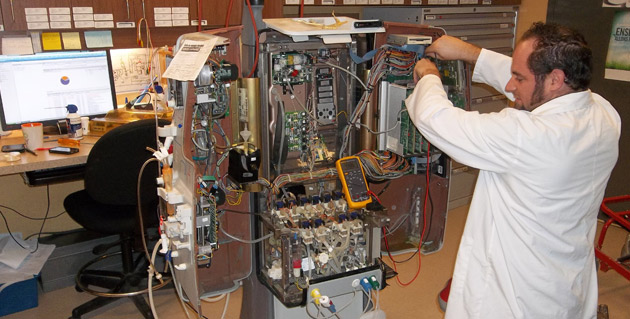 CEGEP

Min. 24,36 $ / h
Max. 33,95 $ / h
Description and Responsibilities
A biomedical engineering technician's main job in a biomedical engineering department consists in installing, troubleshooting, verifying, calibrating, constructing and modifying biomedical electronic equipment and making necessary recommendations for proper usage, including safety features.
Where necessary, biomedical engineering technicians can also perform similar tasks on industrial electronic equipment. They generally work with all the departments of an institution.
Education and Training Requirements
There are 2 programs available to become a biomedical engineering technician:
These programs are offered in most regions in Québec. Afterwards, if a technician so wishes, he or she can specialize by acquiring a Certificat en technologies biomédicales – Instrumentation électronique (Certificate in Biomedical Technology - Electronic Instrumentation)

(in French only) from École polytechnique de Montréal.
Required Interests, Skills and Personality Type
Must be responsible and organized
Must enjoy physical work and handling (medical) instruments
Must have excellent initiative and be able to work autonomously
Must have good summarizing and analytical skills
Must love contact with the public
Personality Type (RIASEC)
IRC
I - Prefers studying, understanding and solving problems
R - Prefers practical work and handling tools
C - Prefers to work in a methodical and structured way, according to established standards
Work Environment
Biomedical engineering technicians mainly work in hospitals (in French only).
Useful Links