Biomedical Engineer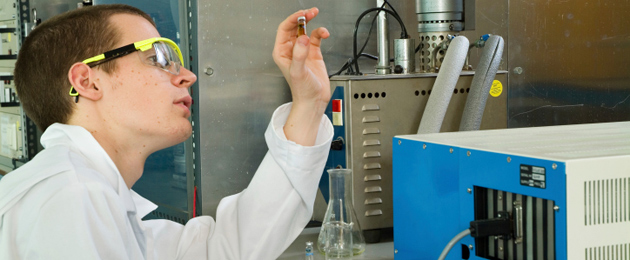 University

Min. 27,46 $ / h
Max. 50,39 $ / h
Description and Responsibilities
Biomedical engineers provide scientific and technical support to technology users and administrators of organizations providing healthcare services.
Biomedical engineers ensure that medical equipment remain functional, reliable and efficient, and in accordance with manufacturer specifications. They also act as consultants on electrical safety issues, the use of medical gases and the use of non-ionizing radiation such as lasers.
Through their technical expertise, biomedical engineers help document the urgency of replacing outdated equipment and identifying technological opportunities that can advance an institution's mission. The technology needed to deliver telehealth services is a good example.
Biomedical engineers play an important role in the planning, acquisition, installation and use of medical technologies. They therefore work hand-in-hand with multidisciplinary teams and with many professionals, especially doctors, nurses, technologists, technicians, administrative staff and managers.
Biomedical engineers also work as educators and guides to university and CEGEP interns. They are also implicated in medical research.
Education and Training Requirements
École Polytechnique de Montréal offers the first Bachelor's Degree in Biomedical Engineering

(in French only) in Canada. However, holders of a bachelor's degree in science or engineering can complete graduate studies at Université de Montréal or McGill University.
École Polytechnique de l'Université de Montréal offers the following programs:
Required Interests, Skills and Personality Type
Must be a leader
Must be imaginative and creative
Must be responsible and organized
Must enjoy physical work and handling (medical) instruments
Must enjoy working in a team with colleagues and other professionals
Must have good summarizing and analytical skills
Personality Type (RIASEC)
IRC
I - Prefers studying, understanding and solving problems
R - Prefers practical work and handling tools
C - Prefers to work in a methodical and structured way, according to established standards
Work Environment
Biomedical engineers work in hospitals (in French only).
Useful Links