Dietitian-nutritionist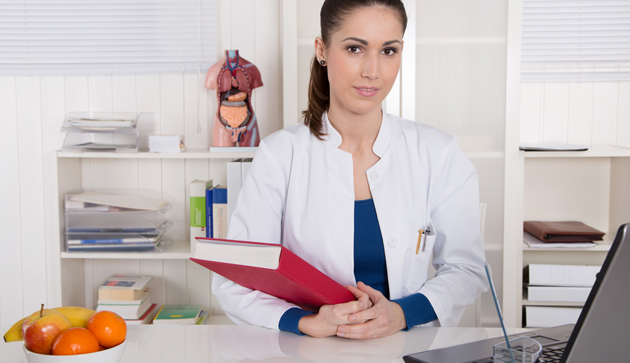 University

Min. 27,62 $ / h
Max. 48,94 $ / h
Description and Responsibilities
Dietitian-nutritionists mainly specialize in clinical nutrition and public-health nutrition. They are also involved in teaching and research, and in the management of food services.
Clinical nutrition
In clinical nutrition, a dietitian-nutritionist is mainly responsible for assessing the nutritional status of people in order to determine a nutritional treatment plan for them and monitor their status. The dietitian-nutritionist must determine the intervention strategy, give counselling and then do a follow-up so as to adapt and modify the nutritional treatment plan according to the condition of the person and his or her response to treatment.
Public-health nutrition
In public-health nutrition, dietitian-nutritionists design, plan, apply and evaluate programs aimed at the promotion of health and the prevention of diseases through healthy living habits. They participate in the implementation of strategies to promote healthy, sufficient and safe food.
Dietitian-nutritionists also coordinate research projects and train interns, medical residents and other professionals. In food services management, dietitian-nutritionists are responsible for all food production and distribution. They apply healthy eating principles that are consistent with the needs of their clientele.
Education and Training Requirements
In Québec, 3 universities offer nutrition training programs:
Required Interests, Skills and Personality Type
Must be a good communicator and listener
Must be imaginative and creative
Must enjoy working in a team with colleagues and other professionals
Must know how to observe and analyze situations and people
Must love contact with the public
Personality Type (RIASEC)
ISE
I - Prefers studying, understanding and solving problems
S - Prefers to be in contact with people and to help them
E - Prefers supervising, making decisions and managing, influencing and persuading others
Work Environment
Dietitians/nutritionists work in all categories of establishments (in French only) in the health and social services network.
Useful Links