Home >
Careers >
Administrative Officer, Secretarial Sector
Administrative Officer, Secretarial Sector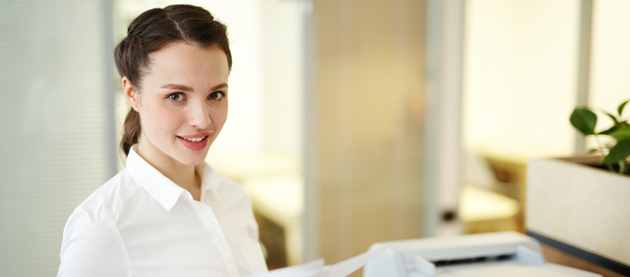 Secondary

Min. 19,73 $ / h
Max. 20,22 $ / h
Description and Responsibilities
Administrative officers work in the secretarial sector, making sure daily tasks in an office or a care environment are accomplished. Depending on their mandate, wage class and skills level, administrative officers may be asked to perform tasks of varying complexity. These may include:
Answering the telephone
Correcting documents
Writing letters and emails
Maintaining document filing systems
Setting and confirming appointments and meetings
Greeting clients and visitors
Source: Comité patronal de négociation du secteur de la santé et des services sociaux

(in French only)
Salary
Salary indicated is that of a Class 4 administrative officer. It may vary according to employment class, which goes from 1 to 4.
Education and Training Requirements
Secrétariat

training program in French leading to a specialized professional certificate is offered in most regions of Québec. Secretarial Studies

training program in English is offered in some regions. Most institutions in the health and social services network consider the certificate an asset to exercising the role of administrative officer.
Required Interests, Skills and Personality Type
Must be a good communicator
Must be able to manage priorities
Must be rigorous and thorough
Must exercise discretion
Must have ability to synthesize information
Must love contact with the public
Personality Type (RIASEC)
CSA
C - Prefers to work in a methodical and structured way, according to established standards
S - Prefers to be in contact with people and to help them
A - Prefers completing creative tasks
Work Environment
Administrative officers work in all areas (in French only) of the health and social services network. As such, they may be required to work with a wide variety of clients in diverse sectors.
Useful Links