Dentist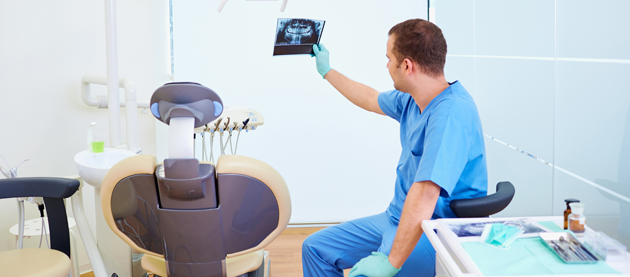 University

Defined by Secrétariat du conseil du trésor
Description and Responsibilities
Dentists diagnose and treat diseases and abnormalities of the dentition and oral cavity. They perform exams and x-rays to assess patients' oral status, and determine what work is needed to maintain or restore oral health. Dentists give patients a treatment plan and perform various prevention and restoration treatments.
Source: Comité patronal de négociation du secteur de la santé et des services sociaux (in French only)
Education and Training Requirements
To practice, dentists must have completed an undergraduate degree in dentistry. In Québec, this training lasts 4 to 5 years. It is offered in 3 universities:
Required Interests, Skills and Personality Type
Must be a good communicator and listener
Must be open-minded
Must be responsible and organized
Must be thorough and detail-oriented
Must have great manual dexterity
Must love contact with the public
Must manage stress well
Personality Type (RIASEC)
IRE
I - Prefers studying, understanding and solving problems
R - Prefers practical work and handling tools
E - Prefers supervising, making decisions and managing, influencing and persuading others
Work Environment
Dentists work in healthcare facilities, university hospital centres and academic institutions (in French only).
Useful Links