Computer Analyst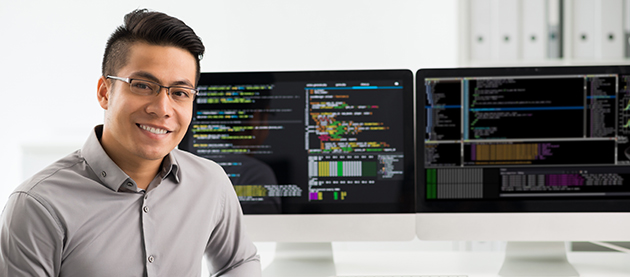 University

Min. 23,16 $ / h
Max. 42,78 $ / h
Description and Responsibilities
Computer analysts analyze the technical needs of users, design the appropriate systems and implement them. They analyze the costs and savings of the proposed system and coordinate the implementation of new technologies and applications. Computer analysts ensure optimal use of computer equipment and organize relevant activities for monitoring the technological environment.
Source: Comité patronal de négociation du secteur de la santé et des services sociaux

(in French only)
Education and Training Requirements
Computer analysts must hold a bachelor's degree in computer science. Bachelor of Computer Science programs are offered at the following universities:
Required Interests, Skills and Personality Type
Must be a good communicator and listener
Must be a leader
Must be a problem solver
Must enjoy planning and organizing
Must enjoy working in a team with colleagues and other professionals
Must have ability to synthesize information
Must have excellent initiative and be able to work autonomously
Must love contact with the public
Personality Type (RIASEC)
ESI
E - Prefers supervising, making decisions and managing, influencing and persuading others
S - Prefers to be in contact with people and to help them
I - Prefers studying, understanding and solving problems
Work Environment
Computer analysts mainly work in healthcare facilities, university hospital centres and academic institutions (in French only).