Occupational Hygiene Technician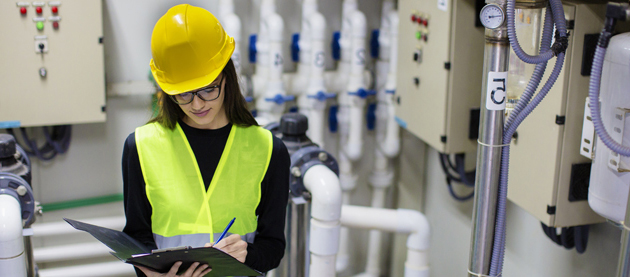 CEGEP

Min. 20,47 $ / h
Max. 28,02 $ / h
Description and Responsibilities
Occupational hygiene technicians study workstations and working environment. They prepare reports of their findings and perform maintenance and calibration of the measuring instruments needed to do their job.
Source: Comité patronal de négociation du secteur de la santé et des services sociaux (in French only)
Education and Training Requirements
Occupational hygiene technicians must have a college diploma with a specialization in health, safety and environment

. The training is offered at the following institutions:
Required Interests, Skills and Personality Type
Must be able to solve problems and make decisions
Must enjoy working in a team with colleagues and other professionals
Must have ability to synthesize information
Must know how to observe and analyze situations
Personality Type (RIASEC)
IRE
I - Prefers studying, understanding and solving problems
R - Prefers practical work and handling tools
E - Prefers supervising, making decisions and managing, influencing and persuading others
Work Environment
Occupational hygiene technicians work in healthcare facilities, university hospital centres and academic institutions (in French only).
Useful Links