Computer Technician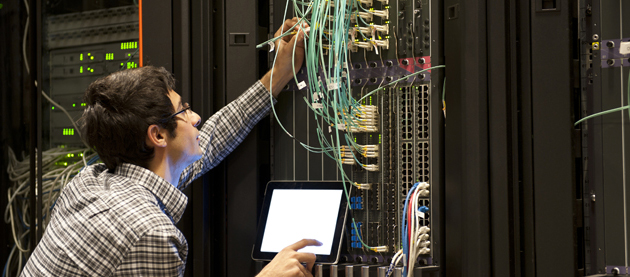 CEGEP

Min. 20,93 $ / h
Max. 29,85 $ / h
Description and Responsibilities
Computer technicians do programming-related technical work. They develop, install, configure and update software. They perform a variety of database-related work, including monitoring. Computer technicians apply procedures for security and data backup, in addition to managing the rights to access computerized information systems. They provide technical support to users of software and computer equipment and intervene during service interruptions. They develops wiring plans to connect the various services to the computer centre.
Source: Comité patronal de négociation du secteur de la santé et des services sociaux (in French only)
Education and Training Requirements
Programs in computer science technology

are offered in many regions of Québec.
Required Interests, Skills and Personality Type
Must be a good communicator and listener
Must be thorough and detail-oriented
Must enjoy working in a team with colleagues and other professionals
Must love contact with the public
Must manage stress well
Personality Type (RIASEC)
IRC
I - Prefers studying, understanding and solving problems
R - Prefers practical work and handling tools
C - Prefers to work in a methodical and structured way, according to established standards
Work Environment
Computer technicians work in healthcare facilities, university hospital centres and academic institutions (in French only).