Plumber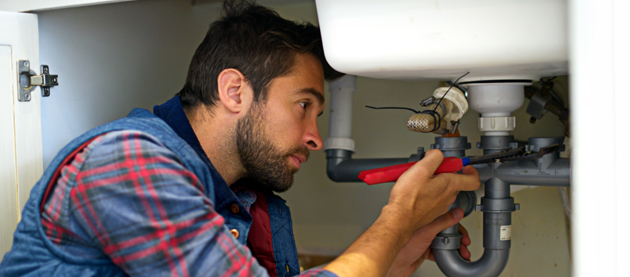 Secondary

Min. 23,88 $ / h
Max. 23,88 $ / h
Description and Responsibilities
Plumbers assemble, repair, install and maintain air, gas, water, steam, sewer and plumbing pipes. They are familiar with all inspection requirements and local regulations for plumbing facilities, and make estimates for materials used for installation and repairs.
Source: Comité patronal de négociation du secteur de la santé et des services sociaux (in French only)
Education and Training Requirements
To work in the health and social services network, plumbers must have a pipefitter qualification certificate

(in French only) issued by Emploi-Québec.
Required Interests, Skills and Personality Type
Must be able to solve problems and make decisions
Must be in great physical condition
Must be thorough and detail-oriented
Must enjoy physical work and handling (medical) instruments
Must manage stress well
Personality Type (RIASEC)
RIE
R - Prefers practical work and handling tools
I - Prefers studying, understanding and solving problems
E - Prefers supervising, making decisions and managing, influencing and persuading others
Work Environment
Plumbers work in all areas (in French only) of the health and social services network.
Useful Links