Optometrist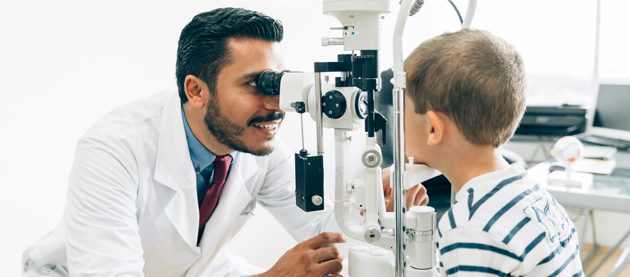 University

Defined by Secrétariat du conseil du trésor
Description and Responsibilities
As eye care specialists, optometrists conduct eye and eyesight tests to detect any visual impairment or ocular pathology. They correct visual impairments with contact lenses, glasses or a visual rehabilitation program. They inform patients about eye hygiene and preventive measures against diseases. Optometrists can also treat certain eye conditions with medication. They deal with specific cases in which patients require more specialized examinations or adapted care.
Source: Comité patronal de négociation du secteur de la santé et des services sociaux (in French only)
Education and Training Requirements
Optometrists must have a PhD in optometry from a recognized academic institution.
In Québec, the School of Optometry at the Université de Montréal

(in French only) offers an undergraduate degree program leading to the Doctor of Optometry Diploma. Optometrists can also further their studies at the master's level or with a post-graduate diploma (D.E.S.S.). These studies allow them to deepen their knowledge and to conduct research in the field of vision.
Required Interests, Skills and Personality Type
Must be a good communicator and listener
Must have good manual dexterity
Must know how to observe and analyze situations
Must love contact with the public
Personality Type (RIASEC)
ISR
I - Prefers studying, understanding and solving problems
S - Prefers to be in contact with people and to help them
R - Prefers practical work and handling tools
Work Environment
Optometrists work in health and social services network rehabilitation centres (in French only).
Useful Links