Electrician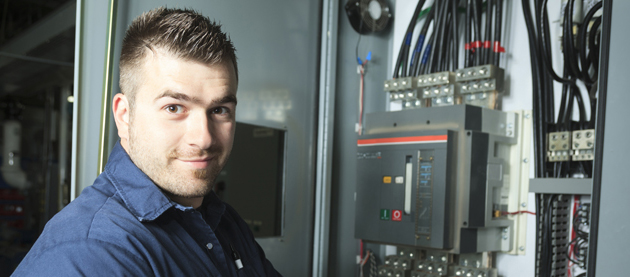 Secondary

Min. 23,88 $ / h
Max. 23,88 $ / h
Description and Responsibilities
Electricians perform installation and repair work. Working with manual or electric tools, they maintain wires and electrical installations in various buildings for lighting and heating components.
Source: Comité patronal de négociation du secteur de la santé et des services sociaux (in French only)
Education and Training Requirements
Under the Act respecting workforce vocational training and qualification, electricians must hold an electrician qualification certificate issued by the appropriate authority.
Required Interests, Skills and Personality Type
Must be responsible and organized
Must be thorough and detail-oriented
Must enjoy physical work and handling (medical) instruments
Must enjoy working in a team with colleagues and other professionals
Personality Type (RIASEC)
RIC
R - Prefers practical work and handling tools
I - Prefers studying, understanding and solving problems
C - Prefers to work in a methodical and structured way, according to established standards
Work Environment
Electricians may be required to work in all areas (in French only) of the health and social services network.
Useful Links